Looking for homes for sale in Greeley Colorado? Greeley is a fast-growing city in Weld County, located 49 miles north-northeast of Denver. With nearly 104,000 residents, the county seat is also its most populated city. Like Fort Collins in Larimer County, Greeley Colorado is a vibrant college community, with the University of Northern Colorado (UNC) situated within city limits. Being home to a growing workforce and advanced research and technological facilities, Greeley Colorado is an attractive location for businesses and startup enterprises to establish their operations. Greeley is named after New-York Tribune founder and editor, Horace Greeley. He is best known for popularizing the phrase, "Go West, young man, and grow up with the country." This rallying cry promoted America's westward expansion. Considered one of the fastest-growing metro areas in the United States, Greeley Colorado is recognized today as a desirable place to live and to work. Key industries operating in the area include agriculture and food processing, aerospace, research, energy, advanced manufacturing, and healthcare. Greeley's economic prospects also benefit from having the Greeley-Weld County Airport within city limits.
Homes for Sale in Greeley Colorado
Greeley has one of the more affordable housing markets in the Northern Colorado region. The city is an ideal choice for fresh college graduates, young professionals, and first-time homebuyers.
Ranch-style houses
and foursquare duplexes are common designs among
single-family home
options.
Townhome units
also appeal to price-conscious buyers. High-end buyers will want to look at large, 5-bedroom estate homes, updated farmhouses with expansive tracts of
land for farming and equestrian use, and open lots
that are ready for development.
Buying a Home in Greeley Colorado Based On Schools
Greeley residents gain access to quality public school education through the Weld County School District 6. The district, shared with another city, one town, and various unincorporated areas in Weld County, features:
14 elementary schools
4 middle schools
4 high schools
4 charter schools
At least 5 private schools inside city limits
In addition to the UNC, the Aims Community College and Academy of Natural Therapy are also located in Greeley Colorado.
Greeley Colorado – Attractions and activities
Homeowners in Greeley are treated to a wide variety of attractions. From excellent parks and recreational complexes to spectacular town events, there's something to satisfy every preference any time of the year. Residents and visitors get to:
Enjoy mini-golf, an indoor water park, and a variety of fitness amenities at the Greeley Family Funplex
Discover the Rocky Mountains' natural wonders when you hike along the Poudre River Trails
Play golf with friends at the 18-hole, championship-calibre Highland Hills Golf Course
Immerse yourself in the rich history of Greeley and Weld County at the Greeley History Museum
Attend signature town festivals like Greeley's the Arts Picnic held every last weekend of July and the Festival of
Trees that take place during the yuletide season.
Exciting real estate opportunities await you in Greeley, CO. We at Kittle Real Estate are ready to help. Message us here or call 970-460-4444 or 970-218-9200. You can also send us an email at
website(at)KittleTeam(dotted)com
.
Sorry we are experiencing system issues. Please try again.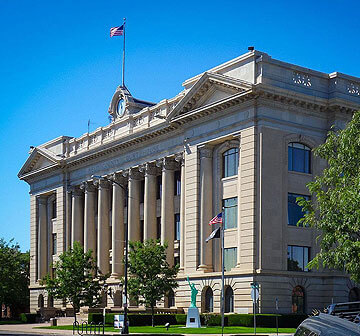 History
Greeley is a thriving city that is located in the northern portion of Colorado and just north of Denver. As of 2012, this was the most populated city in Weld County and the 12th most populated city in all of Colorado. Fondly referred to as G-town by many locals, Greeley is a great place to live and work. Greeley's roots can be traced back to 1869 when a New York City newspaper reporter by the name of Nathan Meeker purchased the land in hopes of developing a family-oriented community based on religion and agriculture. While it is not known why Meeker named the town Union Colony, it is thought that it may be because the area was located near the union of the South Platte and Cache la Poudre Rivers. The town quickly flourished, and sometime later, Meeker changed its name to Greeley in honor of his friend Horace Greeley. Greeley also worked for the New York Tribune, and he was the person who coined the phrase "Go West young man". Today, rather than farms and fields, this is a city where you will find a vast array of shopping centers, restaurants and attractive Greeley CO homes.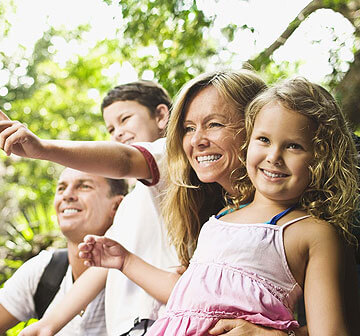 Parks and Recreation in Greeley Colorado
As a Greeley home buyer, you can enjoy relaxing in several well-kept parks within the city. Perhaps the most popular park in Greeley is Island Grove Regional Park located on North 14th Avenue. This park offers such great amenities as camping, a covered pavilion, picnic tables, barbecue grills and clean restrooms. Another favorite park among residents of Greeley real estate is Allen Park located on 49th Avenue. This park offers such great features as an immaculate playground, picnic tables, barbecue grills and fishing. Other parks you may want to visit in Greeley are Brentwood Park on 24th Avenue, Centennial Park on 23rd Avenue and Sunrise Park on 4th Avenue.
Attractions and Activities in Greeley Colorado
One of the best things about owning real estate in Greeley is that you will be just minutes away from an abundance of exciting attractions. A favorite attraction among the area's locals is the Greeley Family Funplex located on 65th Avenue. Here, you will find such fun features as a spectacular indoor water park, miniature golf, a fitness center, a multipurpose gymnasium, hiking trails, a playground and a softball field. Another great attraction that is a favorite among people living in Greeley homes is Poudre River Trails, which can be found just behind Island Grove Regional Park on North 14th Avenue. Highlights of Poudre River Trails include hiking trails, bike trails, rollerblading, birdwatching and clean restrooms. Other fun attractions in Greeley are Greeley Ice Haus, Greeley History Museum and Highland Hills Golf Course.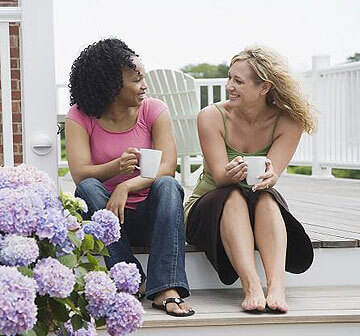 Special Events in Greeley Colorado
People who choose to purchase Greeley properties can enjoy attending various special events held annually in the city. One such event is the Arts Picnic, which is held in July of every year. Features of the Arts Picnic include art displays, clowns, balloon artists, magicians, a beer garden and delicious food. Another fun celebration that takes place close to Greeley is the Festival of Trees, which is held in early December. During this festival, you can enjoy such activities as holiday demonstrations, carriage rides, face painting, Christmas choirs and kids' crafts. Other events in Greeley that you will not want to miss include Neighborhood Nights, Centennial Village Fair Days and Blarney on the Block. Are you looking for a place to live that offers plenty of job opportunities and fun things to do? If you are, our
realtor in Greeley CO
can help you find the home of your dreams! Give us a call today, and let us show you any available homes for sale in Greeley. Questions pertaining to your purchase options? Rob Kittle can help!