If you are looking for to buy a home for sale in Larimer County, you should look at the homes in Loveland Colorado, the county seat of the County, located approximately 46 miles north of Denver. This city is one of the most desired residential locations in Northern Colorado, thanks to its
healthy economy, excellent living conditions, and inviting recreational spots.
Loveland Colorado is currently home to approximately 77,000 residents – the second largest population in Larimer County and the 14th largest in Colorado. The development of the Colorado Central Railroad in the 1870s spurred the creation and growth of Loveland as a major business center in the Northern Colorado region. The area became well known in the early 1900s because of its flourishing sugar beet and sour cherry harvests. Today, technology, manufacturing, and medical service industries anchor the Loveland economy. Because of its name, Loveland has a distinctively charming identity as "The Sweetheart City." Loveland has been running a "Valentine Re-mailing Program" since 1947, through which more than 100,000 Valentines from all over the world are received and hand-stamped with a distinctive cachet and verse before being sent out to their intended recipients.
Homes for sale in Loveland Colorado
With hundreds of homes for sale in Loveland Colorado awaiting new owners in Loveland, there is something to suit every taste, requirement, and price range for anyone who would like to relocate and call those who wish to find their dream home here. Explore our listings for century-old
historic homes, luxury estates
, dreamy
lakefront homes
, and
single-family homes
with all the latest amenities. For buyers who want to infuse home living with a sense of adventure, Loveland also offers sprawling properties nestled within scenic, rugged terrain. Classic American
ranch homes
built in the 1960s and 1970s are another affordable option in this city.
Talk to the best real estate agents in Loveland Colorado
Find Loveland houses for sale today with the help of a top
realtor in Loveland CO
. Contact us, the
Kittle Real Estate
team today. Message us
here
or call
970-460-4444 or 970-218-9200
. You can also send us an email at
website(at)KittleTeam(dotted)com
.
Sorry we are experiencing system issues. Please try again.
Buying a home in Loveland Colorado – Choosing a School
Excellent education is another attractive Loveland feature for homebuyers with families. Loveland is served by the Thompson R2-J School District, the 16th largest school district in Colorado. The district features:
21 elementary schools
6 middle schools
6 high schools
2 charter schools
Loveland Colorado – Attractions and activities
Here's a quick list of places to go and things to do if you're looking for ways to unwind in the Sweetheart City:
27 public parks

covering more than 700 acres of land with plenty of picnic spots friends and family will enjoy

Boating and water activities

in the Lake Loveland and Boyd Lake reservoirs

Hiking and equestrian trails

in the areas surrounding the reservoirs

State-of-the-art fitness facilities

of the Hatfield-Chison Recreation Center

A variety of live shows and creative activities

lined up during the annual Arise Music Festival, including musical performances, yoga workshops, and more

Public art

at the Benson Sculpture Garden, which features more than 150 pieces of art on permanent display

Kid-friendly activities

like fishing, horseback riding, seasonal ice skating, and options for age-appropriate indoor fun in a three-level laser tag arena

Wine-tasting, open-air concerts, or private celebrations

at a pastoral winery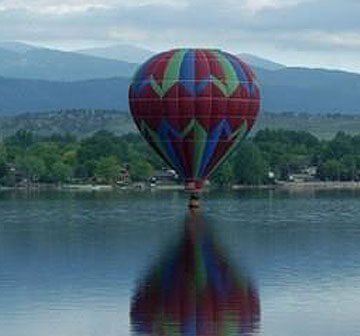 History
Loveland, Colorado, is a prosperous city with about 70,000 residents in Larimer County. The community is 45 miles north of the state capital of Denver. Loveland is just east of the mouth of the Big Thompson Canyon. Lake Loveland is a reservoir and recreational destination within the city limits. Loveland's origins are closely linked to the construction of a rail line for the Colorado Central Railroad in the late 1870s. The community was subsequently named in honor of the president of the railroad at the time, William A.H. Loveland. In the early 20th century, the Loveland area became a prime agricultural area known for its sugar beets and cherries. To process the beets, the Great Western Sugar Company operated a major factory here from 1901 to 1985. The Spring Glade orchard became the biggest cherry orchard west of the Mississippi in the 1920s. The area was transformed into a high-tech area in the 1960s with the arrival of companies like Teledyne and Hewlitt-Packard.
Loveland Colorado – Parks and Recreation
Those with Loveland CO homes enjoy a wealth of recreational opportunities. Overall, there are 27 public parks that include more than 700 acres of land.
Body Lake State Park
in Loveland offers swimming, boating, water-skiing, fishing, cycling and windsurfing. Visitors also enjoy the use of volleyball courts, horseshoe pits and multiple boat launches. The 47-acre Flatiron Reservoir is repeatedly stocked with rainbow trout. It is a quiet lake where boating is prohibited.
Carter Lake
is a 1,100-acre reservoir just southwest of the city. The lake is three miles long and as deep as 180 feet. Crater Lake is very popular among windsurfers, sailors, water skiers, swimmers and fishermen. The Carter Lake Marina offers comprehensive services to boaters. Hiking trails and equestrian trails meander around the reservoir.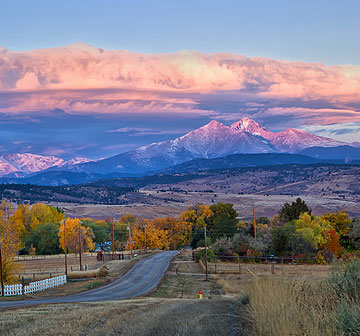 Loveland Colorado – Attractions and Activities
The Hatfield-Chilson Recreation Center offers those that invest in Loveland CO real estate a swimming pool, water slide, hot tubs, steam room and a complete fitness center. Residents also enjoy the use of both racquetball courts and basketball courts here.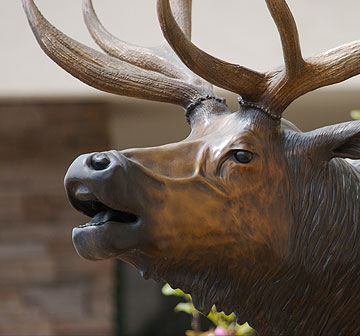 Loveland Colorado – Events
Loveland's
Arise Music Festival
is a multi-day event held every August at Sunrise Ranch. The secluded, red rock landscape is a perfect venue for over 100 music acts, yoga workshops and other co-creative experiences. The 400-seat domed theater features music, films, speakers and panel discussions. Enlist the services of
Rob Kittle
to help you, a prospective Loveland home buyer, to sort through the hundreds of Loveland homes for sale. Many of these modern Loveland properties will feature the latest amenities like gourmet kitchens, multi-car garages, extra storage and custom landscaping. Rob Kittle can also show you rustic real estate in Loveland that is in scenic, rugged terrain.