Wellington Colorado is known as the state's
"Northern Gateway."
The perfect place to search for a home. Wellington was founded in 1902 and incorporated in 1905. Early in the 20th century, it was a service town for drivers commuting to and from Cheyenne, Wyoming and Fort Collins. Small and large businesses began to establish their roots in Wellington in the 1990s, leading to the town's recent growth. Common industries today include construction, manufacturing, retail trade, and the service industry. Wellington also serves as a bedroom community for the city of Fort Collins. This Larimer County town is considered
a great place to raise a family or retire.
A tight-knit community made up of just over 8,500 residents, Wellington has a genuine small-town feel that promises a relaxed and safe quality of life. Local highlights include a vibrant, historic downtown; proximity to excellent schools and colleges; affordable housing; and low development costs.
Homes For Sale In Wellington Colorado
Look for homes for sale in Wellington Colorado, the area invites buyers to explore a wide range of properties.
Single-family homes
come in a variety of styles and sizes. As in Wellington's Northern Colorado neighbors,
ranch-style
and custom split-level homes are appealing, affordable options that can be found in the town's cozy neighborhoods. There are also numerous
acreage
properties with pre-built farmhouses to choose from.
Open tracts of land
are likewise available and ready for development. These properties are hard to resist, as Wellington's gorgeous views and expansive natural environment add up to a distinctive country-style living experience.
Buying a home in Wellington Colorado – Choosing Your Child's School
Public education in Wellington is provided by the Poudre School District, specifically by three schools located inside the town limits – Eyestone Elementary School, Rice Elementary School, and Wellington Middle School. Wellington Middle School has gained recognition from the United States Department of Education, the Colorado state government, and global nonprofit organization, AVID (Advancement Via Individual Determination). Public high school students attend Poudre High School in Fort Collins. For higher education, Wellington students benefit from the town's proximity to the Colorado State University in Fort Collins and the University of Northern Colorado in Greeley.
Wellington Colorado – Attractions and activities
A diverse range of fun and recreational attractions and events add to Wellington's appeal to homebuyers. Local highlights you can see and experience in this town include:
The Harvest Farm's annual Fall Festival, featuring a corn maze, hay wagon rides, petting zoos, free kettle corn for kids, and other activities the whole family will enjoy
Downtown Wellington's historic buildings, commercial and dining establishments, and colorful annual events and festivals
Centennial Park, the town's oldest park sprawled across 1.75 acres, with facilities for picnics, sports, and youth development events staged by the Boys and Girls Club of Wellington
Talk to the Best Realtor in Wellington for homes in Wellington Colorado
Colorado's Northern Gateway would love to have you live in any of its charming neighborhoods. We at
Kittle Real Estate
are ready to help and find great homes for sale in Wellington Colorado. Message us
here
or call
970-460-4444 or 970-218-9200.
You can also send us an email at
website(at)KittleTeam(dotted)com
.
Sorry we are experiencing system issues. Please try again.
History
Wellington is a small town that is located in Eastern Colorado. This is a quiet community that is a great place for people to retire or raise children. Being just minutes away from the magnificent Colorado Rocky Mountains, Wellington also offers an abundance of fun things to do for the entire family. The town of Wellington was founded in 1902 and named after a significant employee of the railroad by the name of C. Wellington. It was incorporated in 1905, and for several years, it was mainly a town where people stopped to grab a drink while they were on their way to Cheyenne or Fort Collins. Nevertheless, Wellington slowly grew over the years and proceeded to build several homes, churches, a school and a few restaurants in the area. Today, while the town is still quite small, it has grown considerably since 1902. As of 2010, more than 6,000 people were living in Wellington homes, and there are a number of small and large businesses that have settled in the town as well.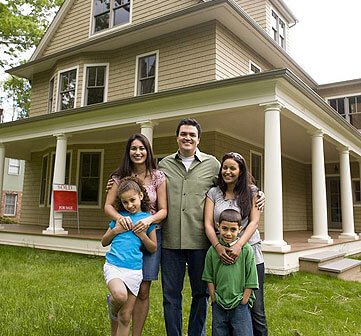 Wellington Colorado – Parks and Recreation
People who live in Wellington CO homes are just a short distance from several parks where they can relax during their downtime. A favorite park among Wellington homeowners is Viewpointe Park, which is located on Reagan Court. This park features such great amenities as an immaculately kept playground, a basketball court and covered picnic areas. Another popular park that is frequented by residents of Wellington real estate is Centennial Park located on Harrison Road. Here, you will find a skateboarding park, several well-kept jungle gyms and a covered pavilion for picnicking. Other parks in Wellington include Meadows Park on McClellan Road and Wellington Community Park on Buffalo Creek Parkway.
Wellington Colorado – Attractions and Activities
If you choose to become a Wellington home buyer, you will not have a hard time finding something to do during your spare time. Real estate in Wellington provides easy access to an abundance of popular attractions and fun activities for the whole family. During the summer, the town offers a variety of baseball, softball and soccer leagues for people of almost any age. If you enjoy exploring nature, Wellington properties are just minutes away from such exciting attractions as Rocky Mountain National Park, Poudre River Canyon and Rocky Mountain Ski Resort. If history and culture intrigues you, you are sure to enjoy visiting Fort Collins Museum, the Bee Family Centennial Farm Museum and the Discover Center Science Museum.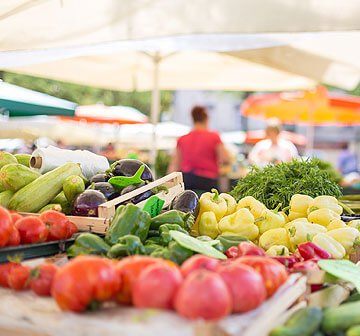 Wellington Colorado – Special Events
When people choose to purchase homes for sale in Wellington, they will be able to attend various special events hosted by the town throughout the year. One of the most popular events held in October is the Harvest Farm's Fall Festival. Highlights of the Fall Festival include a corn maze, petting zoo, pumpkins and honey, hay rides, barrel rides, and fun games for the kids. The adults in your family will enjoy attending Downtown Fort Collins' Annual Colorado Brewers' Festival. This festival features such highlights as beer sampling, delicious food, live music, rock climbing, mechanical bull riding and a bungee trampoline. Other events you will not want to miss in Wellington include the 4th of July Parade, Wellington's Annual Car Show and Summer Movies in the Park. If you are looking for a place to live that is peaceful and offers plenty of recreation for the family, take a minute to call our Wellington real estate agent. We can help you choose among all of the available Wellington homes for sale and place you in the one that suits you and your family. Wait no longer! Our Wellington realtor is waiting to help you find the home of your dreams!