Johnstown Colorado is the perfect place to search for great homes for sale, as the area is an up-and-coming Northern Colorado town with territories in both Larimer County and Weld County. With a population of just about 15,400, Johnstown is located 41 miles north of the State Capitol in Denver. Its proximity to thriving cities like
Fort Collins
,
Loveland
, and
Greeley
, provides residents easy access to urban conveniences within minutes. Johnstown was incorporated in 1907 and prospered initially because of sugar beet agriculture and the lumber industry. Today, manufacturing, retail trade, entertainment and the arts, and education are the key industries that drive the Johnstown economy. It has also unveiled an economic development incentive policy to attract new businesses to Johnstown. The aim is to generate even more employment opportunities for residents. The menu of incentives the town offers includes tax breaks, financial assistance for improvement projects, and actively assisting new enterprises to set up shop. Proudly calling itself "The Community that Cares," this town motto accurately sums up the town's strong community spirit and safe, family-oriented neighborhoods.
Homes for sale in Johnstown Colorado
As a relatively young and emerging residential destination, there are many great homes for sale in Johnstown Colorado, where the neighborhoods mostly include new constructions with occasional opportunities to own restored or updated hundred-year-old farmhouses.
Single-family homes
feature the latest amenities, airy rooms and living spaces, plenty of storage, and energy-efficient appliances and fixtures. Ranch, Craftsman bungalows, and Contemporary split-levels are the predominant styles buyers can find. There are excellent tracts of
farmland
that are available in parcels of 6 acres to over 100 acres. Some come with multiple homes, corrals, and outbuildings. These Johnstown Colorado properties are ideal for raising livestock or establishing a dairy operation.
Buying a Home in Johnstown – Selecting Your Child's School
The Weld RE-5J School District includes Letford Elementary School, Pioneer Ridge Elementary School, and Roosevelt High School, which are all within town limits. There are three other schools in the district, located in the neighboring town of Milliken, that also serve Johnstown residents. The Thompson R2-J School District covers students from northwest section of the town.
Johnstown Colorado -Attractions and activities
Johnstown Colorado boasts a host of local treasures, including such town favorites as:
The Candlelight Dinner Theater, where fine dining and special live performances captivate guests
A weekend at the RV Retreat at Johnson's Corner, offering majestic views of the Rocky Mountains and the surrounding terrain
The 24-hour Johnson's Corner Restaurant, where world-famous cinnamon rolls and authentic home-style cooking are as iconic as its charming history as a middle-of-nowhere gas station that grew to become a nationally recognized truck stop and restaurant
Excellent sports facilities like the Nelson Farm Park, Sticker Stadium, and Johnstown Pool – public venues managed by the Thompson Rivers Parks and Recreation District
Looking For a Homes in Johnstown Colorado – Talk to the Best Realtor in Johnstown, CO
Need a local neighborhood expert to help you find the best deal for a home in Johnstown Colorado?
Kittle Real Estate
is the team you're looking for. Message us
here
or call
970-460-4444 or 970-218-9200.
You can also send an email to
website(at)KittleTeam(dotted)com
.
Sorry we are experiencing system issues. Please try again.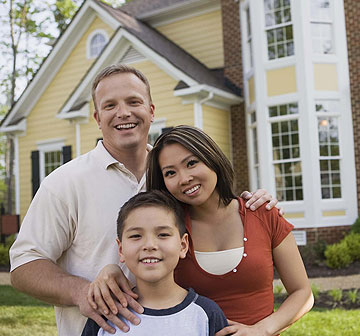 Johnstown Colorado – History
Johnstown, Colorado, is a city with approximately 10,000 residents that is located in the northeastern part of the state just to the southwest of Loveland. Johnstown's motto is, "The Community that Cares." Residents enjoy easy access to Fort Collins to the north and Denver to the south via Interstate 25. Rocky Mountain National Park lies directly to the west. Johnstown was founded by Harvey J. Parish, who named the community after his son who was ill with appendicitis at a Denver hospital at the time. The location of the community took advantage of the route of the Great Western Railroad rail line that was being constructed out of Loveland. Johnstown was incorporated in 1907, with sugar beets and lumber driving the local economy.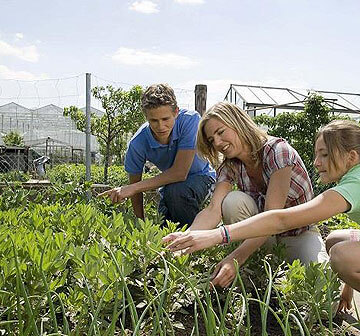 Johnstown Colorado – Parks and Recreation
The 1,100-acre Carter Lake is nearby. This three-mile-long reservoir is as much as 180-feet deep. Crater Lake is a popular destination for water-skiing, windsurfing, sailing, swimming and fishing. Hiking trails and horse trails meander amidst the 1,000 acres of land that surrounds Carter Lake. Also close by is Boyd Lake State Park, which is north-northwest of the community. Here, residents can enjoy excellent conditions for boating, swimming, water-skiing, wind surfing and fishing. Bicycle and hiking trails expand the recreational opportunities found here. Volleyball courts and horseshoe pits are provided as well.
Johnstown Colorado – Attractions and Activities
The Candlelight Dinner Theater in Johnstown brings the captivating combination of dinner and live theater to those that own Johnstown real estate and many others. The theater has been bring live performances to the area for seven years. The theater also hosts concerts and well-known musicals on its schedule.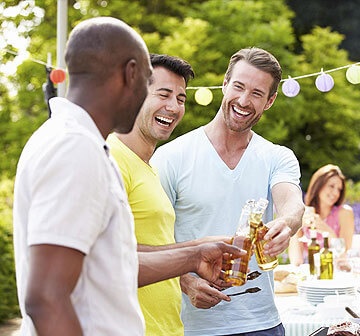 Johnstown Colorado – Events
The Old Fashioned Corn Roast Festival in Loveland offers the delights of a corn eating contest, a corn shucking competition, live entertainment and special kids activities. The concerts are free and food vendors offer many selections beyond the ubiquitous roasted corn. This August event includes the special Corn Roast Festival parade. Although there will be an occasional century-old residence among the in Johnstown, most of the Johnstown homes for sale will be modern Johnstown CO homes in newer subdivisions. Many of these Johnstown properties will offer the latest amenities, like energy-efficient systems, extra storage and ample amounts of living space. There are typically more than 100 Johnstown homes on the market, so a capable Johnstown real estate agent can be instrumental in helping a potential Johnstown home buyer to focus on specific real estate in Johnstown that meets one's needs. A good Johnstown realtor can identify Johnstown CO real estate that offers the most value for the price.