Is your home really ready to sell? If you haven't considered home staging tips for sellers, you might not yet be ready to put your home on the market. You don't need to worry, though. We will help you figure out what you need and want to do, to get your home staged and truly ready to sell. Although staging a home should cover every area of the house, there are some specific places you need to make sure are in the best state.
For example, you will want to carefully consider the entrance to your house, the kitchen, and the bathroom, including the toilet. Most buyers put more emphasis on these areas, and if you want to sell your home you will need to put staging effort into these areas, as well. If you can make changes and small improvements in your home, there is little doubt you will be rewarded greatly for your effort by a higher selling price and a shorter time on the market.
What do We Mean by the Words "Home Staging"?
Home staging is the process by which your home is prepared, dressed up, and presented to look extra-attractive and extremely welcoming to any type of prospective buyer you might have. It only takes a bit of effort in most cases, to have your home looking great. You're not investing in new furniture and spending thousands of dollars on this project. Instead, you (or your professional's) first step is going to be to do as much as possible with everything you already have in your house. If you are wondering how to stage a home, then this guide will provide you a clear picture.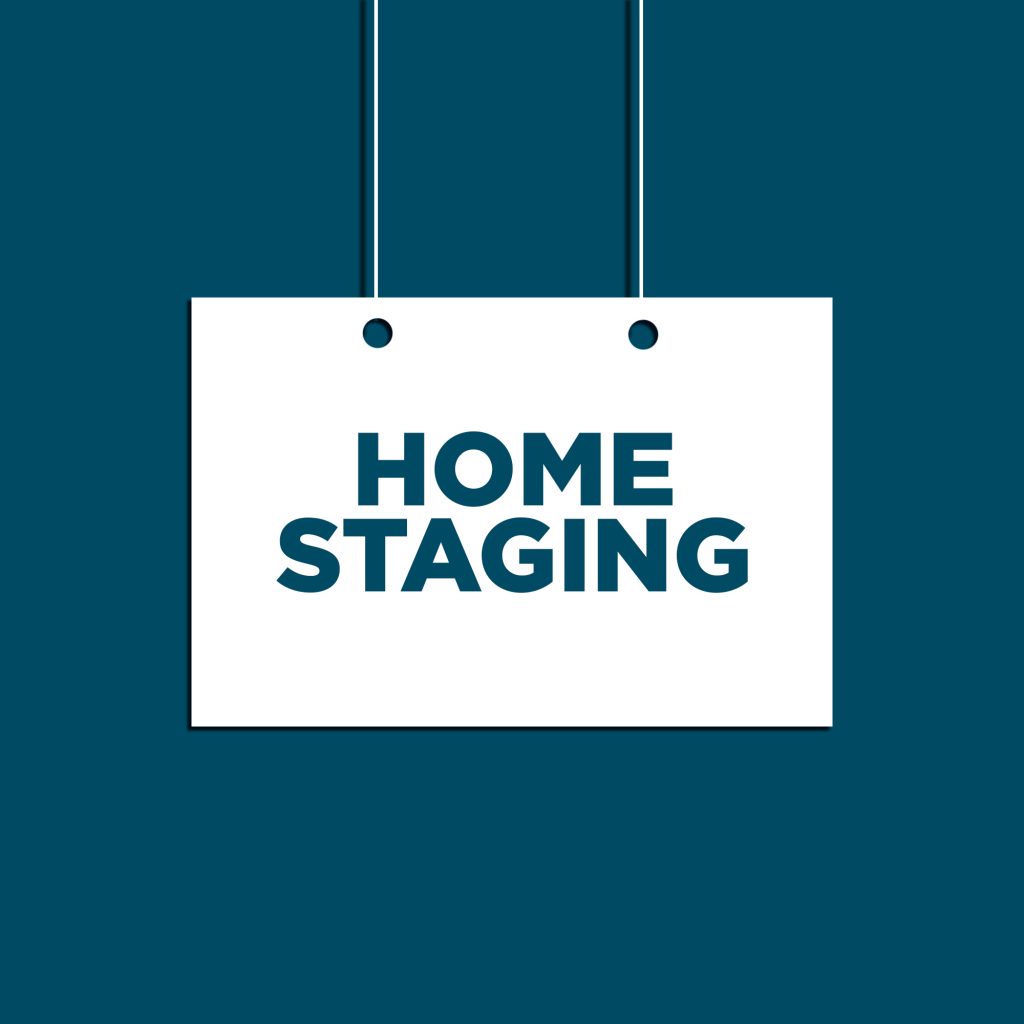 Well, home staging is all about creating more space by clearing clutter and unneeded objects or furniture, along with giving the rooms a fresh and neutral color, and making any repairs that you deem important. Replacing carpets and floors is another common way to help stage a home, but it is not always necessary. The quality of your current flooring can help you decide whether to replace it.
The most expensive areas of home staging will generally be making updates and repairs, both inside and outside your house. The least expensive areas of home staging are maximizing your space by moving objects around, and cleaning your house when it comes to clutter. Rearranging existing furniture, cleaning the inside and outside of the house, and cleaning off the roof are some of the simple steps this process involves.
Another important part of considering the best home staging tips is bringing in and choosing new accessories and furniture to dress up your newfound space, which will help to create a warm, welcoming environment. Home staging helps prospective buyers see all the possibilities of purchasing the home and living in it. They need to be able to imagine their own life taking place in each part of the home.
Money spent on staging should not be considered as waste, but should be seen as an investment or cost of doing business, and it will be recovered when the property is sold. It will pay off in the long run when the home's perceived value is boosted by the improvements.
Does Home Staging Really Work?
According to information from the Real Estate Staging Association, properties that are professionally well-staged look more appealing and spend less time (about 75 percent less) on the market. They are most often viewed by buyers as "well-maintained" and "must-see" houses, and subsequently sold at a higher price when compared to their competitors.
When it comes to acquiring real estate, the majority of the prospective buyers imagine or think they can overlook empty rooms or poor decor and see only potential, but they really can't. This is the main reason successful builders use model suites and model homes to sell their projects. If you want to sell your home faster and for a better price, staging is the way to go.
The sole purpose of staging is to make it easy for prospective buyers to envision how they will live in the house. lt gives them an example of the type of comfort and life that they will be able to enjoy if they buy your home.
Changing Things and Making Small Improvement Can Gain You Thousands
Experienced home sellers have discovered that the same principles from modeling a home are also useful in the resale market. They rely on professional home stagers to make sure that they sell at a higher price and get the home off the market quickly. When hunting for a house, home buyers start with a reasonable list of prospective properties, but the house they actually buy is often chosen mainly for emotional reasons. The exception to this is investment properties, since the buyers have no plans to live there.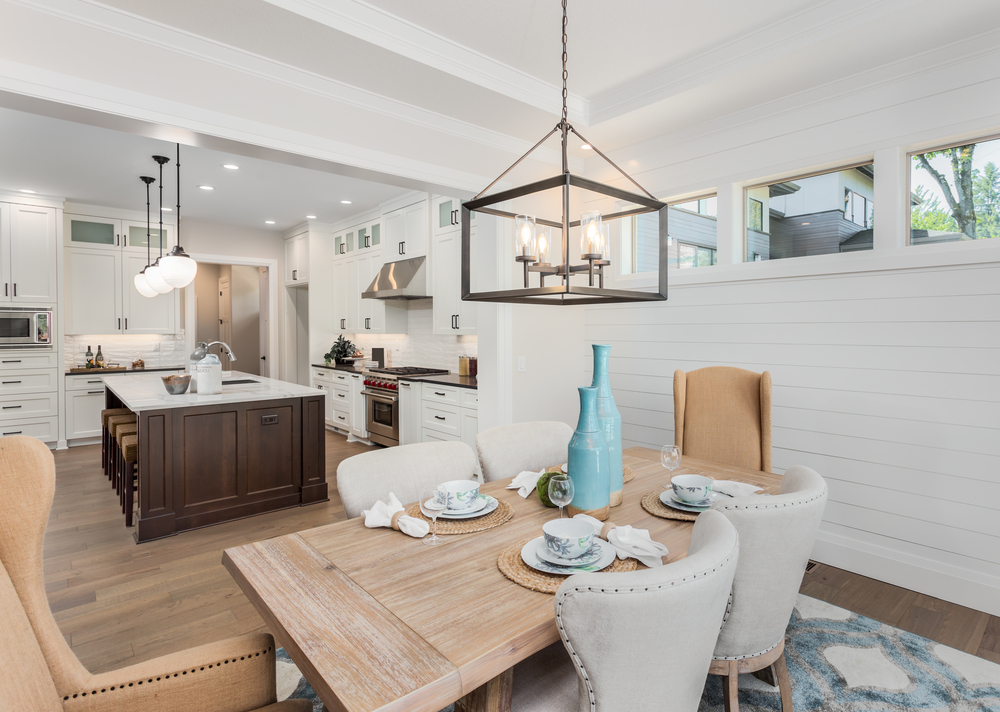 The main aim of staging a home for sale is to ensure that prospective buyers see the great possibilities owning the house will bring their way. The prospective buyer can walk into the home and have that "finally, I've gotten my dream home" feeling. If potential buyers are pleased with the house, they are willing to look beyond some of the "must have" features they had before checking out your staged house. That's why it's so important to consider details, quality, and comfort.
Small things that you overlook such as personal memorabilia, over-crowded rooms, ugly doors, or dripping taps can help disengage the buyer emotionally from the home. All these buyers will think of are the problems they will have to face later, and they immediately shift their attention to the next appointment while writing off your house as a possibility. The greatest motivator for someone to make an offer on your property is the connection they make with it while imagining their life there. If this can be achieved, then you may have put an end to the buyer's search for their perfect choice.
What Your Listing Should Look Like Online
During this day and age, your online listing could be the most important aspect of getting your home sold. It's worthwhile to know that most prospective buyers first look online for what they want, before ever employing the services of real estate agents in Fort Collins Co. From a recent survey carried out, 90 percent of home buyers in the United States search for houses on the internet. When listing a house, the photos of the house need to be captivating to the buyers, so that they can't wait to see the house in person.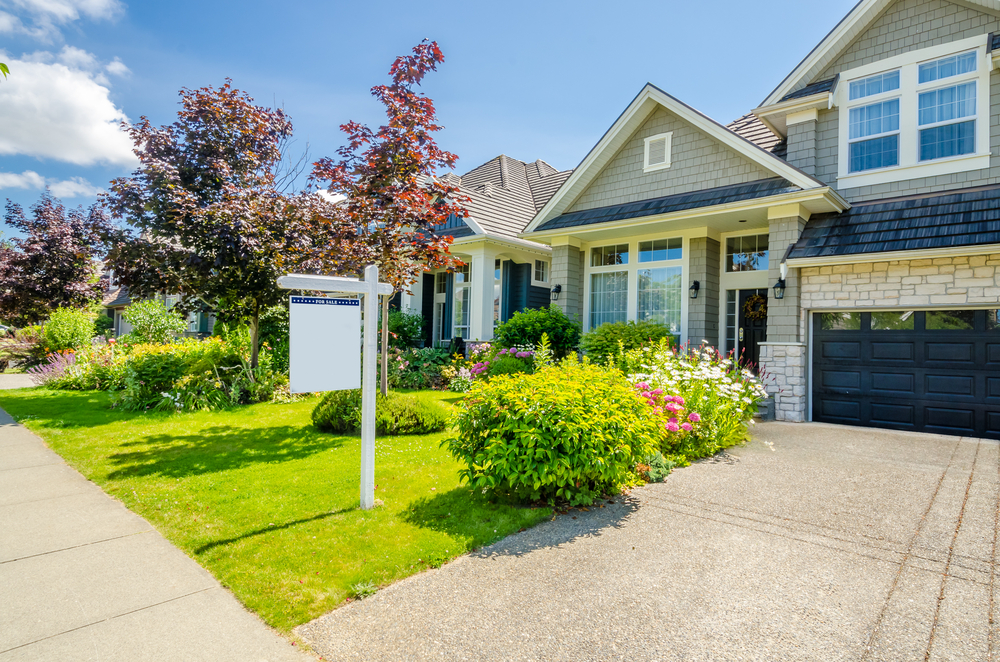 It is not necessarily required to buy new furniture during your home staging. You can make do with what you have available, but it needs to be rearranged in ways that will look appealing to potential buyers. You should be careful while spending on a house that will be sold, especially when you can use what you already have.
Make sure you work on the most important things to make the house appear impeccable. If you don't, you may end up getting a lower offer than you expect. Your house could also sit on the market for much longer. If your spending is done the right way, by changing some worn-out things and improving others, then you stand a better chance of not only selling your property quickly, but also at a price that will earn you even more money.
In Summary: What Changes and Improvements Should Be Carried Out?
Looking at it from a theoretical perspective, staging appears simple and less expensive than making major improvements to the house. But many homeowners find it difficult to stage their home properly. It is often difficult to see things objectively when we love them. There are numerous things you will need to do in order to get your property ready for the market, but one of the most valuable is getting rid of your clutter.
This may be difficult, especially if you don't have a lot of time to decide on what to keep or what should be thrown out. At this point, all the emotional attachment to your things should be kept low. That attachment may keep you from realizing how cluttered it will appear to strangers. If you're not comfortable tossing your things, though, put them in storage for your next house, so your current house can be staged and look great to prospective buyers.
Ready to get started? Here are some basic rules that need to be followed for the proper staging of a home:
Your house must be clean

"Sparkling" should be the right word to use for your house. This is often only feasible by hiring a cleaning crew. Your schedule is busy, and a cleaning crew will know exactly what to do. It's usually a good investment to have a cleaning team come weekly to inspect the house while it's for sale. Your windows should be professionally cleaned outside and inside, too.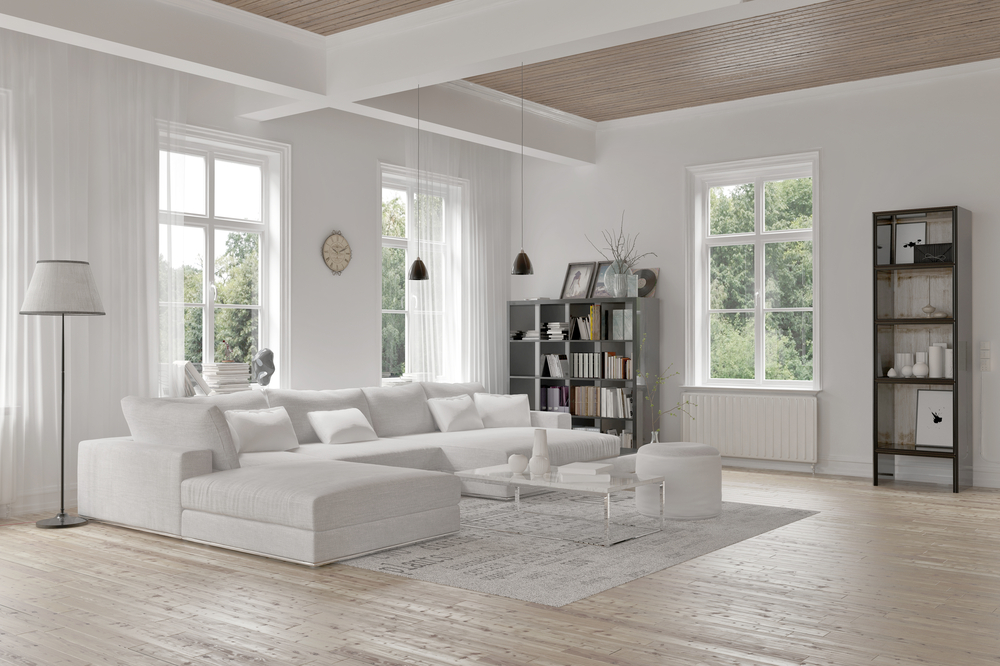 Fix or replace problematic items

Having a cracked tile or a dripping faucet will definitely send a wrong impression to prospective buyers. Replacing them or getting them fixed before putting your house for sale is essential.

Get rid of clutter

Make use of the "50 percent rule." That means you should rid of the clutter in your house by at least half. Since we love our stuff, this may be the most difficult rule of all. Our stuff reflects our hobbies, memories, and values. You can store it if you want to keep it for a later date.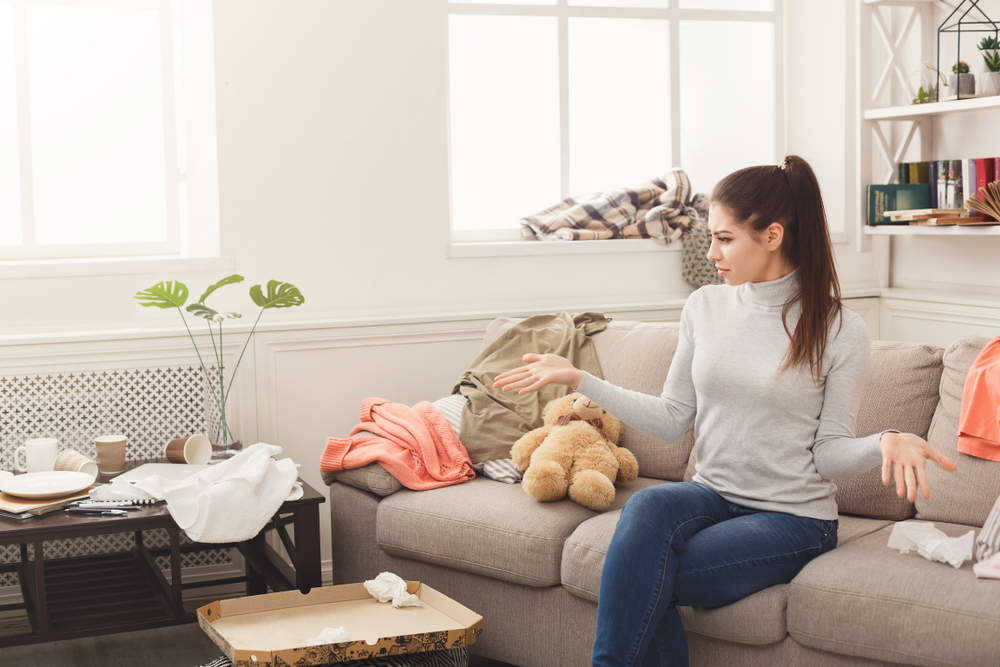 Use neutral colors

It's a well-known fact that using neutral colors helps to sell a house. Conveying an image of neutrality and quality is important. Prospective buyers walk through the home imagining themselves as the owners, so painting your home with odd or loud colors can turn a lot of buyers off. They won't be able to imagine living with those colors, and that could mean they won't buy your house.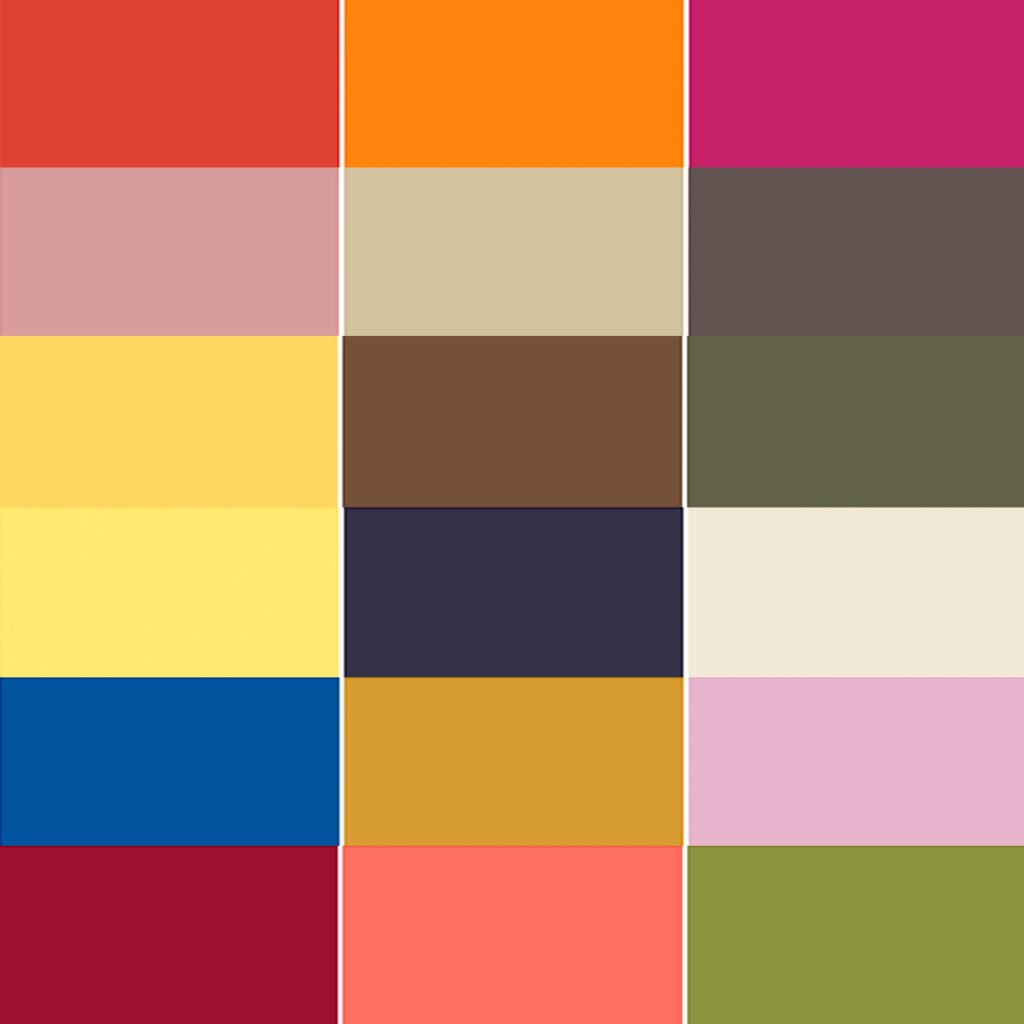 Depersonalize the space

Get rid of objects that your prospective buyers may not be comfortable with. For instance, religious and political items may tum off groups of potential buyers, because it is difficult for them to see your home as theirs. Acquiring a home is quite emotional, and you want prospective buyers to attach emotion to your home by making it possible for them to see themselves as the owners.
By following these DIY home staging tips for sellers carefully and taking some time to get your house in order, you can have a much better chance of selling your house quickly and for more money. It's well worth the time and effort for the improved end result.
Kittle Real Estate will put you in touch with a stager to discuss strategy once we agree to work together to sell your home!